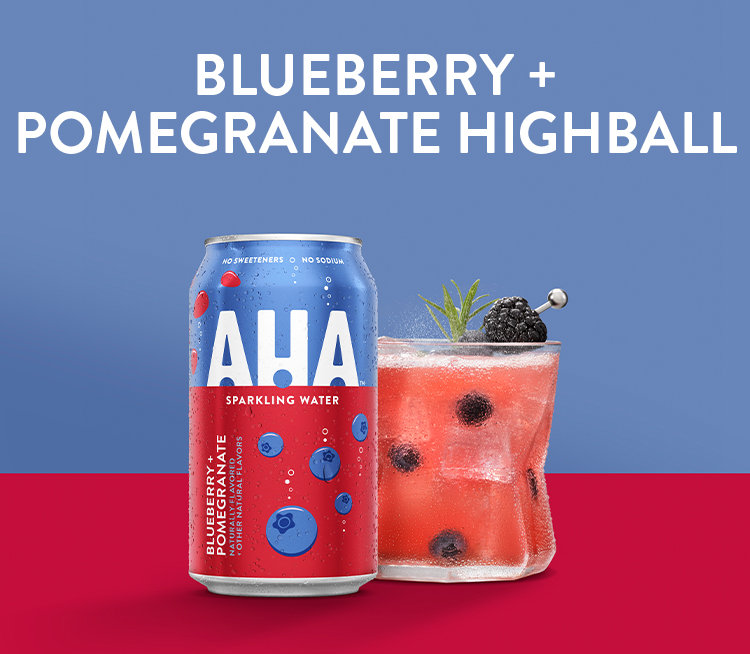 INGREDIENTS:
1.5oz Dry White Wine
.25oz Lemon Juice (or squeeze of lemon wedge)
3 muddled blackberries
2 dashes of Angostura Bitters
       DIRECTIONS:
Muddle blackberries in shaker tin. 
Add preferred spirit, lemon juice & bitters to shaker tin and shake with ice. 
Pour into rocks glass and top with AHA Sparkling Water Blueberry + Pomegranate.

       Note: Can also be made with Vodka or Gin.
EXPLORE OTHER BLUEBERRY + POMEGRANATE COCKTAIL RECIPES
BLUEBERRY + POMEGRANATE
PINEAPPLE MINT
COOLDOWN
BLUEBERRY + POMEGRANATE
BLUEBERRY 
POMEGRANATE
REFRESHER