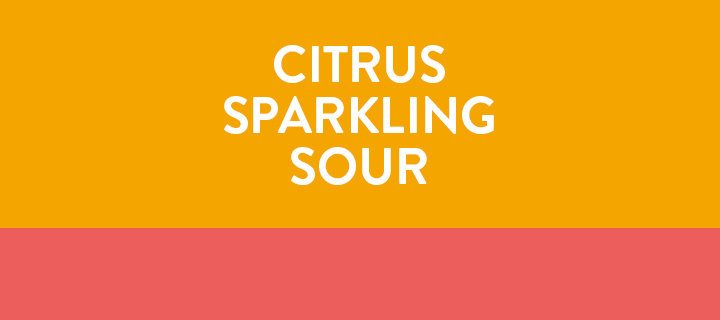 00:00 hey there i'm carl welcome to my kitchen
00:02 today we're gonna make the citrus
00:03 sparkling sour
00:05 sours are super cool because whatever
00:07 citrus ingredients you choose to use it
00:09 only adds flavor to the egg white that
00:10 gives us that nice
00:11 foamy top first we're gonna take an egg
00:14 crack it in half and just use
00:15 the egg white we're gonna add one ounce
00:17 of fresh grapefruit juice
00:19 add a quarter ounce of fresh lemon add a
00:22 quarter ounce of maple syrup
00:23 do a couple dashes of orange bitters add
00:25 a quarter ounce of sweet vermouth
00:28 add one and three quarters ounce whiskey
00:31 she's gonna shake without ice
00:32 that's gonna give the froth to the egg
00:34 add ice shake for about another 30
00:36 seconds
00:37 add two ounces of aha orange and
00:39 grapefruit sparkling water
00:41 put a couple ice cubes in the glass now
00:43 we're gonna pour
00:45 look at that frost so beautiful lastly
00:47 we're gonna garnish it with a dehydrated
00:50 warm slice
00:50 there we go the citrus sparkling sour
00:53 this drink is so good it makes the
00:54 perfect mocktail just omit the booze
00:57 add a couple extra ounces of aha
00:58 sparkling water
     INGREDIENTS:
1 oz grapefruit juice
1/4 oz lemon juice
1/2 oz maple syrup
1 egg white
2 dashes of orange bitters
1 3/4 oz whisky
1/4 oz sweet vermouth or amaro
       DIRECTIONS:
Add egg white, grapefruit juice, lemon juice, maple syrup, orange bitters, vermouth and whiskey to shaker and shake.
Add ice and shake for additional 30 seconds.   
Add AHA Sparkling Water, Orange + Grapefruit.
Strain into glass over fresh ice.
Garnish with orange slice.
    CONTENT BY THRILLIST 
EXPLORE OTHER COCKTAIL RECIPES
ORANGE + GRAPEFRUIT
PALOMA HIGHBALL
PEACH + HONEY
HONEY-DIPPED PEACH