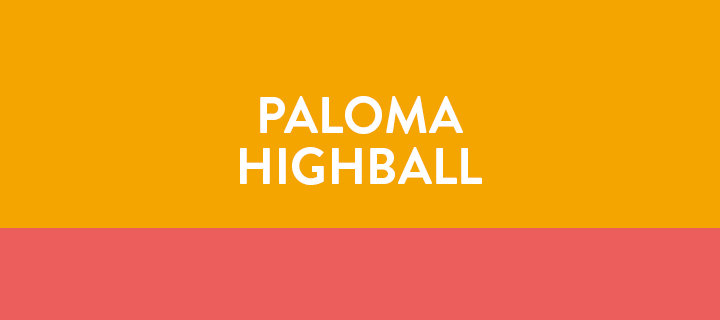 00:00 hi i'm carl welcome to my kitchen today
00:02 we're going to make the paloma high ball
00:04 i like the aha orange and grapefruit
00:06 sparkling water for this since the dual
00:08 citrus tones work so well together
00:10 they really make a great partner for our
00:12 tequila first we're going to take
00:14 one ounce of fresh grapefruit juice just
00:17 a small
00:18 squeeze of lime in there we do a quarter
00:20 ounce of agave
00:21 [Music]
00:22 throw a couple dashes of fire water
00:24 bitters in here a couple dashes of
00:26 orange bitters
00:26 we're gonna add two ounces of reposado
00:28 tequila reposado is just an h tequila
00:31 we're ready to shake it up
00:35 we're gonna add three ounces of the aha
00:36 orange and grapefruit sparkling water
00:38 and before we pour it we're going to rim
00:40 this with a fun
00:42 cinnamon salt put some fresh ice in the
00:45 glass and we're ready to
00:46 rock and roll grapefruit as a garnish
00:50 enjoy the paloma high ball this drink is
00:53 so good it makes the perfect mocktail
00:55 just omit the booze add a couple extra
00:57 ounces of aha sparkling water
     INGREDIENTS:
1 oz fresh grapefruit juice
Squeeze of lime
¼ oz agave
2 dashes orange bitters 
2 dashes spicy bitters
2 oz aged tequila
Grapefruit slice for garnish
       DIRECTIONS:
Add grapefruit juice, lime juice, agave, bitters, and tequila to shaker and shake with ice.
Add AHA Sparkling Water, Orange + Grapefruit to shaker.
Strain into glass filled with ice.
Garnish with grapefruit slice.
CONTENT BY THRILLIST 
EXPLORE OTHER COCKTAIL RECIPES
ORANGE + GRAPEFRUIT
CITRUS SPARKLING SOUR
PEACH + HONEY
HONEY-DIPPED PEACH