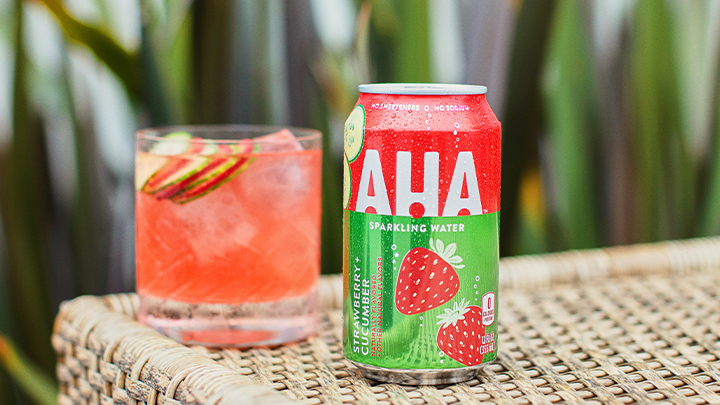 INGREDIENTS:
1/2 oz lime juice
1/4 oz simple syrup
Pinch of sea salt 
Cucumber slices
Strawberry slices 
       DIRECTIONS:
Add lime juice, and syrup to shaker and shake with ice.
Add AHA Sparkling Water, Strawberry + Cucumber to shaker.
Strain into glass filled with ice.
Garnish with strawberry and cucumber slices and a pinch of salt.
CONTENT BY THRILLIST       
EXPLORE OTHER MOCKTAIL RECIPES
STRAWBERRY + CUCUMBER
STRAWBERRY +
CUCUMBER
GIMLET 
LIME + WATERMELON
WATERLIME
FIZZ