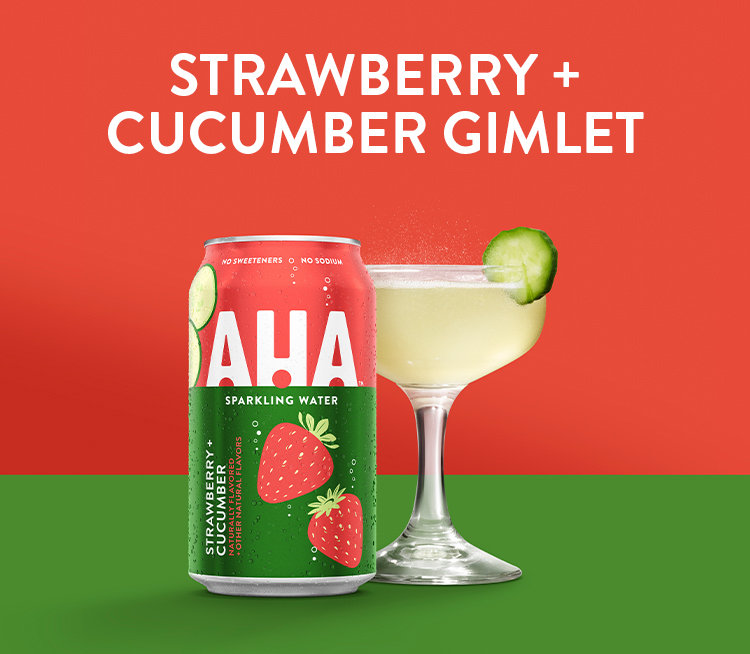 INGREDIENTS:
6 Muddled Mint Leaves
2 muddled cucumber slices
.25oz Lemon Juice (or squeeze of lemon wedge)
.25oz honey (or tsp of honey)
       DIRECTIONS:
Muddle mint and cucumber slices in shaker tin. 
Add lime and honey. 
Shake with ice. 
Pour into gimlet glass and top with AHA Sparkling Water Strawberry + Cucumber.
EXPLORE OTHER MOCKTAIL RECIPES
STRAWBERRY + CUCUMBER
STRAWBERRY +
CUCUMBER
GIMLET 
LIME + WATERMELON
WATERLIME
FIZZ